A Heart's Antidote (Diamond Series Installment #1)


He doesn't have a heart. A literal heart. Not until one day... fate started doing experiment in their lives. Magic, spells, charms, wizardry, and power - will any of these help him? Is there a remedy? A se​arch for a way, a journey for a purpose, and a tale of love.
Magique Fortress (Diamond Series Installment #2)


Mere twenty years ago, a magic dimension called Magique Fortress, was completely devastated. Creatures were trapped in the bodies of humans. Magic is all around the Mortal World. And now, the search is up for the lost souls. Are you one of them?
Reincarnation of a Half Soul (Diamond Series Installment #3)
| | |
| --- | --- |
| | He is alive but a part of him is dead. Life is about being bad. Being bad fuels him. It suffices his identity. But what if he found someone who will see the good in him despite of his evil deeds and dark past? Half soul. Pure heart. One love. Everything screams war. Are they really ready to pursue the beautiful curse? |
Take It or Leave It
Story of a girl who is obliged to choose between her family and her love. Who will she choose to save in life's great game? Her loved ones, or HER GREAT LOVE?
*Aired at TV5's Wattpad Presents last August 2015.
Akalain Mo 'Yun?
Madalas akong magtaka. Bakit kaya lahat ng nagmamahalan, sumusuong pa sa malubak na daanan? Eh meron namang shortcut. Lahat naman ng complicated pwedeng maging simple. Eh bakit ang simple, ginagawa pang complicated? Tulad sa isang building, mayroon namang elevator pero bakit yung iba naghahagdan pa? Will you go for the fastest way or the worthiest way?

*Published under Life Is Beautiful Printing Company (Sister company of Precious Pages Corporation); divided into three books at P109.75 each.
Powered by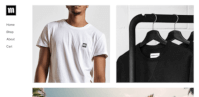 Create your own unique website with customizable templates.